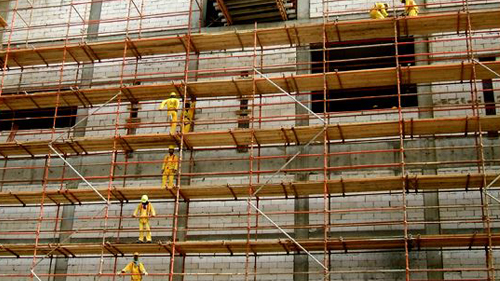 NCC is one of the leading contracting and construction companies in the UAE. The scope of work of NCC varies from General Construction, Turnkey Civil Works, Electromechanical Works, Road Works, Sewerage Networks & Treatment Plant, Water Supply Networks and Oil and Gas Field Services, all of which entail the use of materials, water resources, petroleum products, mechanical and electrical energy.
NCC is committed to safeguarding the health and safety of all persons (employees, visitors, contractors) in our premises, to prevention of pollution, and to protecting and enhancing our natural, built and cultural environment in order to realize and achieve our EHSMS Policy.
We at NCC have adopted an Occupational Health, Safety and Environmental Management System designed to meet and/or exceed the requirements of OHSAS 18001:2007, ISO 14001-2004 & AD EHSMS and we are committed to:
– Develop and implement an EHSMS within our areas of jurisdiction to protect our employees, the community and the environment from any adverse impact on health, safety and environment arising from our activities.
– We are committed towards prevention of injury and ill health.
– We shall provide and maintain a safe environment for workers, avoid any risk to human health, avoid adverse impact to the environment and prevent environmental pollution.
– Regularly audit our EHSMS system and strive for continual improvement.
– Develop and implement an EHS Management System as per the requirements of International and Local Legislations.
– Demonstrate self regulation by submitting an annual EHS performance report to the concerned authorities
NCC will make sure that this policy is communicated and made available to all company personnel and any other interested third party.
The policy will be revised every year and all the pertinent issues will be taken up during the management review meeting.
All HSE matters within NCC are regarded as key responsibilities of management. Each manager therefore shall ensure that the tasks and functions he/she controls are performed in a safe manner and in compliance with the objectives.
The following is a key summary of NCC's HSE objectives: