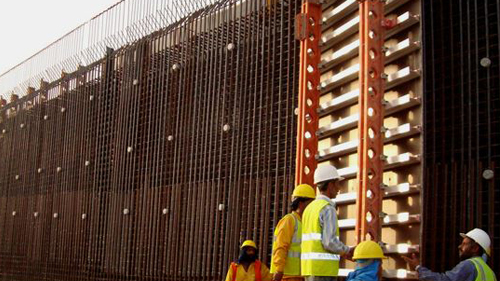 QUALITY ASSURANCE / QUALITY CONTROL
Our principle objective is to provide customers with quality products and professional services that
- Fully satisfy their needs and ensure total satisfaction of its customers.
- Are carried out on time and within budget complying with statutory and regulatory requirements.
- Represent value for money, and through exceptional personal service, meet or exceed their expectations.
We achieve this through a staged continuous improvement program that ensures the quality of our products and service, helps reduce costs, and develops staff skills. Constant review and Audit of this system ensures its applicability and use throughout the organization.
NCC management team is committed to the principles of continuous improvement and to the successful implementation of the quality system. All employees are committed to the quality system and are aware of its benefits to customer satisfaction, internal processes and the goal and objectives of NCC.
QUALITY POLICY
It is the policy of Nael & Bin Harmal Hydroexport Est to ensure that all projects are executed in accordance with contract specifications and drawings, within the contractual time frame, and in compliance with all legal and other applicable requirements, thus providing good value and satisfaction to our Client.
Keeping in view our and ISO 9001:2008 requirements, the company has a culture of setting and reviewing objectives yearly for all its departments.
This quality policy shall be communicated to all the employees, by displaying at all the offices and project sites.
It is the responsibility of both the top management and employees to be aware of this policy and the applicable company systems relevant to one's area of work/assignment, hence playing a pivotal role as "members of the Quality Management Team".
The Quality Management System defined within the Quality Manual shall apply to all the company departments and to all of its construction sites, within the framework of the agreed contract and applicable clauses of the ISO 9001:2008 standard.
Together we believe that our clients, our suppliers or subcontractors, and the whole society in general are important contributors in our businesses and this fact is evenly reflected in our overall business dealings.
The company shall continuously improve the effectiveness of the quality management system by analyzing customer feedback, conducting internal audits, imparting training where necessary, and reviewing the established Quality Management System.