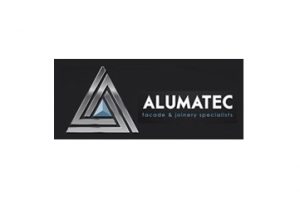 Services : Manufacturer and Supplier
Products : Aluminium, Glass, etc...
Phone no. : +971 50 617 7254
Fax no. : +971 50 617 7283
P.O. Box : 3019 Dubai UAE
Email : info@alumatec-uae.com
Website : www.alumatec-uae.com
ALUMATEC is a leading company, specializing in the Planning, Design and Execution of Aluminum glazed Curtain walling, Skylights, Aluminum Windows & Doors and Stainless Steel fabrication. Our uncompromised commitment to Innovation, Quality and Performance has distinguished us as a leader in custom built Skylights, Curtain walling and Sloped glazed structures. We are a committed group of experienced Professionals belonging to the reputed M/s. Nael & Bin Harmal Group (NBH). Our expertise ranges from the design to the complete installation of the architectural works.
We have also diversified into fabricating Custom built Architectural Glass, Stainless Steel, Steel and Composite panel related products. This helps us provide our customers with end to end building enveloping solutions. Our specialists in Glass technology are leading innovators in structural glass design, glass engineering and fabrication.
Our products have been executed in several Commercial, Hospitality, Healthcare and high-end Residential projects.
Our factory at Umm-al-Quwain spans across 100,000 Sqmts, of which around 3600 Sqmts is dedicated to Aluminum fabrication. The factory has state of the art, modern technology including CNC machinery to support mass fabrication of custom built curtain walls, windows, doors, skylights, stainless steel, steel and other structural works.