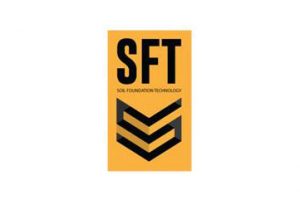 Services : Piles foundation, shoring works
Phone no. : +971 4 359-3377
Fax no. : +971 4 359-1747
P.O. Box : 29703 Dubai UAE
Email : info@sft.ae
Website : www.sft.ae
Soil Foundation Technology was established in the year 2006 with a view to tackle the growing construction markets in UAE and the gulf region. SFT is since building up an increasing confidence with clients and is meeting the objective of delivering quality products.
SFT is a soil specialist undertaking foundation and Micro tunneling works.  As a division of NBH – Nael & Bin Harmal -, one of the largest construction groups in the UAE, SFT is committed to the ISO certifications and to the compliance with the internal policies and procedures.
SFT's dynamism has allowed the company to achieve foundation and infrastructure works for major landmark projects in UAE. SFT has completed large diameter piles for Dubai Metro and for major Bridges, as well as shoring for very deep basements and foundations of tall buildings. SFT was founded with a fleet of brand new equipment offering to clients the latest technology currently available.
SFT's objective is to become the solid bedrock for all looking to build foundations or to dig in the underground. The company commits to complete construction works in keeping with these three E's, Excellence, Expediency and Economy.